11 Payroll Tips For An Enthusiastic Start Of The Month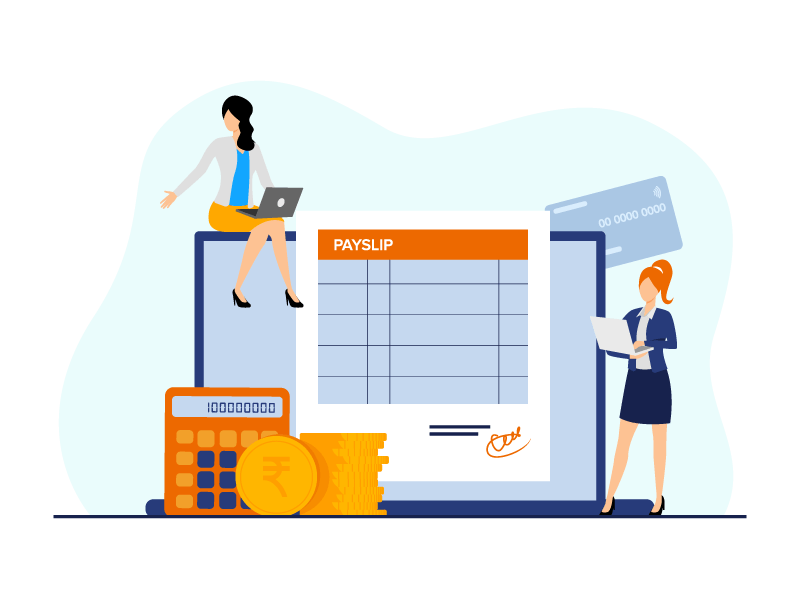 The integral part of any profit or non-profit organization is wage calculation, and hence it should not be erroneous. Because only 2 such errors can be the reason for job hunting for 49% of employees, says hrdrive.com.
What Is The Need For Payroll Tips In An Organization?
The payroll tips majorly help in reducing the ordinary hassles of calculating the salary. The major vulnerable source where the process can go out of your hand is collecting the wrong inputs leading to over-remunerate or under-remunerate, excessive tax withholding, and infringement of the tax laws (probably unintentionally).
Collectively all this leads to violation of laws and majorly employee dissatisfaction. This is the reason why robust advice is needed in the field of salary calculation.
Men can make mistakes but getting to know what the next step is or what major element to cover boosts the morale of HR to get the process done quickly. The first solution to overcome it is to invest in a cloud-based payroll solution to handle all your tasks efficiently. Let's look into the secret list of tips to manage your company's payment administration.
What Are Various Payroll Tips For An Enthusiastic Start Of The Month?
People give advice which can change from one to another. Similarly, salary calculation tips are numerous, but you have to decide the one which suits your technique, organization, and, more importantly, you(the one who calculates the salary). Better is to try each one of them and finalize your own set of secret weapons.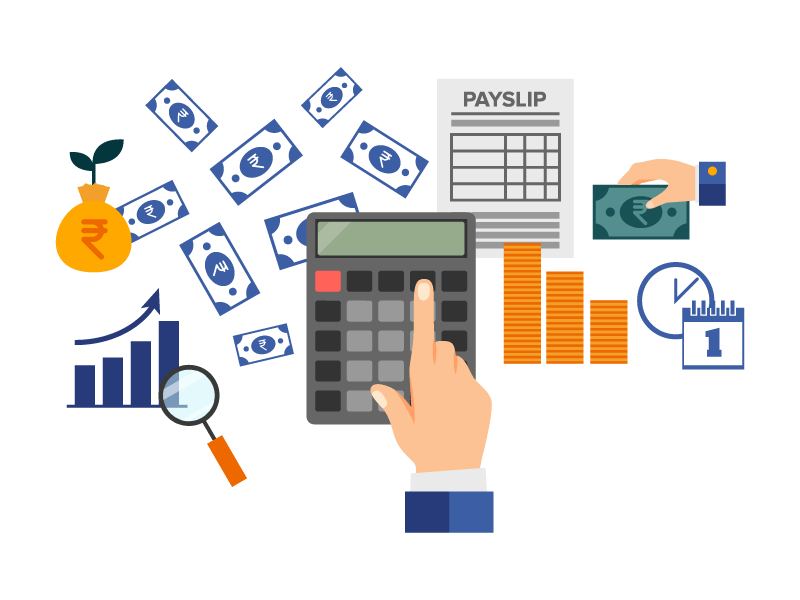 1. Design a clear policy
If you know, an employee's salary consists of many components such as their presence, leave taken, expenses, paid day-offs, etc. All of these component's policies differ and combinedly become the highlight of the policies of an organization.
Now imagine if all these policies are hard to understand by the employees, then designing it would be of no use. As the policies are the first thing a newly joined employee has to understand, it somehow reflects the workflow of the organization.
Hard to understand the policy will create many misunderstandings between the employee and the employer and will complicate the main payment policy.
Try to put in simple words in an interactive and communicating way possible. The probability of queries generating from the employees' side will also be minimized to a greater extent.
2. Create a calendar
Irregularities in processing monthly salary show it is time to change the way. Sometimes your method works, and sometimes it doesn't. Better change the methods timely as it will also help you find out the quickest and error-free one.
Creating a calendar that shows the whole chart of your company's pay periods helps you follow it regularly. Under this, you can:
Set up different frequencies according to various employment types, which shows how repeatedly your payout happens.
Enlist the holidays of the year so that you can exclude them priorly.
Enlist the data required to carry out the procedure.
Communicate with your employees and resolve any queries, if any.
Alarms are always there to wake you up and remind you that it's time to pay employees.
Like this, you can set up your own creative and better calendar, which will remind you what to do at a particular time.
3. Check payroll laws
Compliance for an organization is like cheese to the pizza. As you can't enjoy pizza without cheese, an organization cannot function for a long time without being compliant. By being compliant, the organization tries to ensure employees the benefits they deserve.
The government has made many schemes for employees, ensuring their social and medical secruity that an organization is inhibited from breaching. Complying with these laws also highlights the basic morals of an organization.
4. Analyze and classify your employees
Normally the employment category is classified into exempt employees and non-exempt employees. Whether small, medium, or large, every business scale has such categories of employees.
Both the categories have different calculation techniques for salary, and thus defining your payroll schedule is important at the beginning for both the categories. For such diversity, the business should have to plan it priorly as to when to start and end the process in a way that it doesn't hinder the others.
5. Set up your payroll schedule
Aren't employees paid monthly? Different classes of business, departments, employee categories, etc., have different payment schedules. It can be weekly, bi-weekly, monthly, or something else. Such a diverse schedule depends on various factors that should be noted and followed by the organization.
If not a single payment schedule, your company might have employees paid either weekly and monthly. Your HR person needs to handle every schedule wisely, and once the schedules are planned, it will speed up the workflow and help complete the salary before the deadline.
6. Set up payroll calculation method
If you are thinking about the calculation method as in what inputs to include, how to make the calculation, and so on, then it's not the point here. I'm talking about the tools you use to process salary.
Conventionally, most of the businesses used either pen-paper or spreadsheets to calculate their employees' salaries. But with the advancements in technologies, the current world has started utilizing it for paying out employees.
With the easily available payroll systems that come with automation for the HR department too, it becomes easy to reduce HR's burden. And thus, it helps the managers in gathering inputs, calculating, and transferring the salary to employees' bank accounts, which saves enough time.
7. Use time tracking
Time tracking system brings you the most out of the technology. It enables you to monitor your employees' potency even while working remotely. You can also count the total working hours of employees, client's project update, billability of client, and project costing.
Many of the timesheet can be integrated with the automated HR solution to give you the flexibility of managing the payment workflow easily.
8. Check the tax deduction twice
Complying with the common tax regulations is the basis of your organization's salary structure. No company can invade those laws as it may bring a threat to the business. Even tax deduction is not as easy as drinking coffee. The company is liable to submit forms before the deadline.
Also, if you think income tax is the only deduction to be made in salary processing, then you might be mistaken. For an in-depth understanding of the types of taxes essential for an organization, here's the comparison between payroll tax vs. income tax. While calculating salary, both of these taxes are important to deduct.
Just withholding taxes is not enough as a part of this process. The employer is required to submit those taxes to the scheme funds before the deadline is over.
9. Discuss and include employee benefits
If your organization provides benefits to your employees, talk about it. Explain them, resolve their doubts, and help them file for the same. It is made mandatory by the government to provide a bonus to the employees eligible for it.
There are various schemes that cover an employee socially and medically, like the Employees State Insurance Act, Employees Provident Fund, Gratuity, etc., which are also included as a part of the retirement benefits scheme. At the time of payment, deduct the particular amount and submit it to the fund. And don't forget to add the employer's contribution, which is mentioned under such acts.
10. Maintain accounting records
A company's biggest function is to pay employees who contribute to the organization's growth. As each organization's functions come under government rules, it is essential for it to track and record its payroll in the book of accounts. This will help them at the time of the general audit.
Preparing the accounting records also helps the organization to track their cash flows to maintain their budget.
11. If one plan(tip) doesn't work, remember there are 25 other alphabets
The payroll tips mentioned above are the most general and useful to every organization. Still, you can develop your own set of secret weapons to win the payroll procedure every month, as per your organization.
Always remember, if plan A doesn't succeed, there are more 25 alphabets in which you can definitely win more than once.
Current Trends Related To Payroll You Should Know
Nearly 26% of respondents pay attention to cloud-based technology for undertaking wage calculations, while 14% have already begun its usage.
The global market size of salary management systems is expected to reach about $10 trillion by 2023.
About 74% of companies have entirely documented pay policies; among them, 68% still feel that they are framing their employee management strategy.
A periodic review of employee wage data is conducted by nearly 81% of the respondents.
Organizations using automated systems are finding a reduction of about 60%-80% in calculation errors.
To Wrap It Up…
As many as high-tech technologies are invented, the planning of when and how to accomplish the functions would need a human brain to cook it up. You cannot put all your work together onto the digital solution and wait till it roasts everything. After all, that's a machine only made by a human.
Be prepared with infinite solutions(I don't mean to say think and think and think) because if not one, another will work somehow. Day by day, your planning can bring up devastating results to skyrocket your organization's productivity and profitability.