factoHR Won Best HR Software Award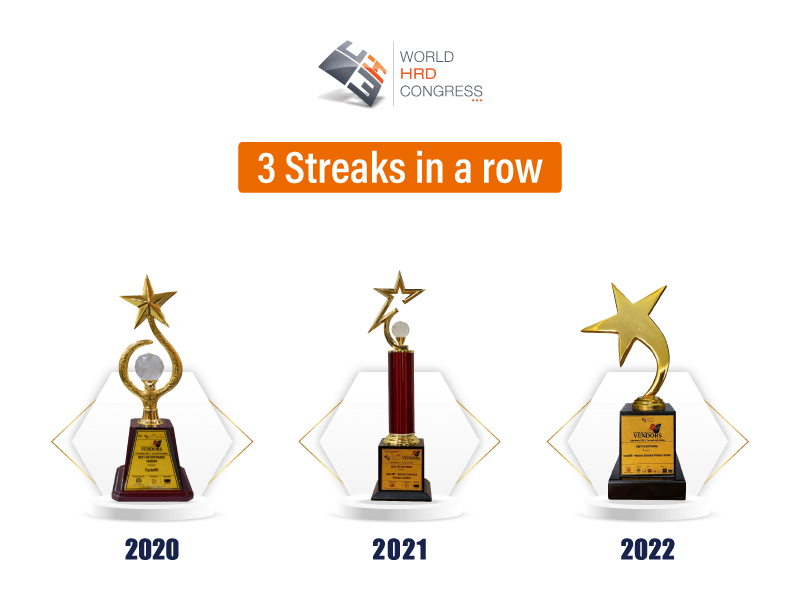 We are very honored to announce that factoHR has been awarded as Best HR Software Vendor at the World HRD Congress Awards, 2020, 2021 & 2022. The ceremony was held at Taj Lands End, Mumbai, with dignitaries, HR leaders, and solution/service providers from over 133 nations.
factoHR is awarded based on the following criteria
Type of Industries
Depth of Modules
Simplicity of Functionality
Functionalities Available in Mobile App
User Interface and Dashboards
Features / Pricing
Scalability and Robustness of Solution
Testimonials of Customers
NPS Score of factoHR
No of customers and No of Employees on platform
Comprehensive of Solution
Business Intelligence generated
2022
We are extremely proud and delighted to receive the Best Software award from World HRD Congress for the 3rd consecutive year. For us, this award is a fruit of continuous effort made by our team and the trust of our clientele. This year's award was received by Miss Foram Popat on behalf of the factoHR team. We are very grateful to Dr. R.L Bhatia and Mr. Aditya Sareen for recognizing our efforts.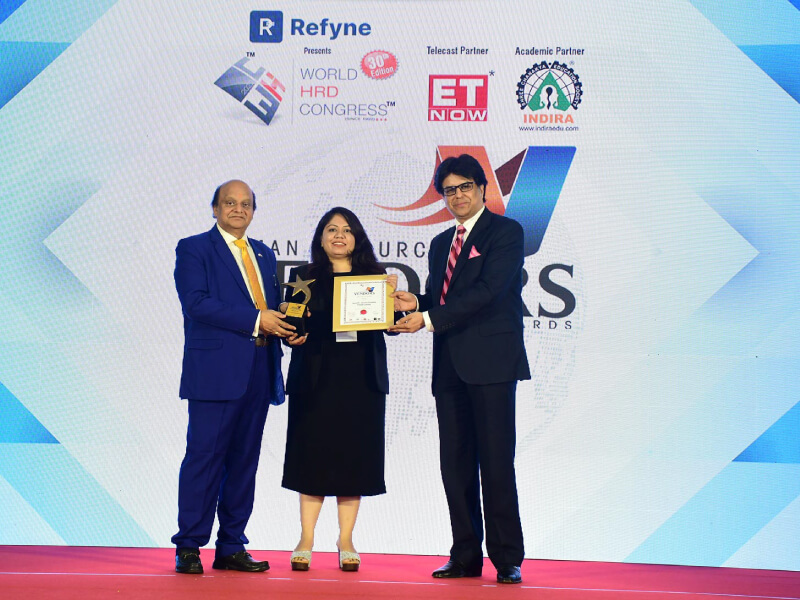 2021
Once wisely quoted by Marie Forleo, "Success doesn't come from what you do occasionally, but it comes from what you do consistently" is now a significant experience for factoHR, than mere words. Here's why.
It indeed is a proud moment for the entire team of factoHR to once again receive the prestigious award, The "Best Software" from the World HRD Congress. We are very grateful that our consistency is observed and recognized. The award stands as yet another milestone to motivate us to contribute the best we could for the enrichment of human lives.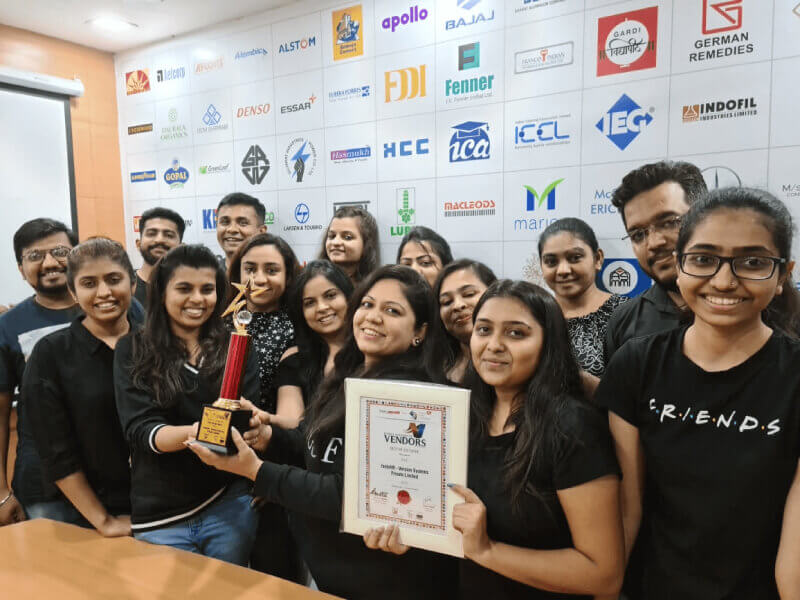 As rightly said by the Chairman of World HRD Congress, Dr. R. L. Bhatia, "I strongly believe that when elements such as Trust at work; passion at work; Agility at work are in place then the organization is Futuristic in its approach," The award stands as a witness that what is believed by Dr. R. L. Bhatia and the focus with which factoHR functions and strives for in a way coincides.
In short, the words spoken are seen in action at factoHR. And we also take this opportunity to thank all our clients for the trust they exhibited that has truly added fuel to our efforts.
What Makes Us Worthy To Receive The Award?
The exceptionally well-designed features
Enhanced solutions on the mobile
User-friendly approach
2020
On this proud occasion, we take this opportunity to thank you, who have been a part of our journey. Your constant support and valuable contributions to the factoHR platform has helped us to be the Best software provider.
Serving the industry for 15 years is indeed a commendable achievement. This would not have been possible without your support. Our success would be incomplete without enterprises like yours who have been valuable partners in mutual progress.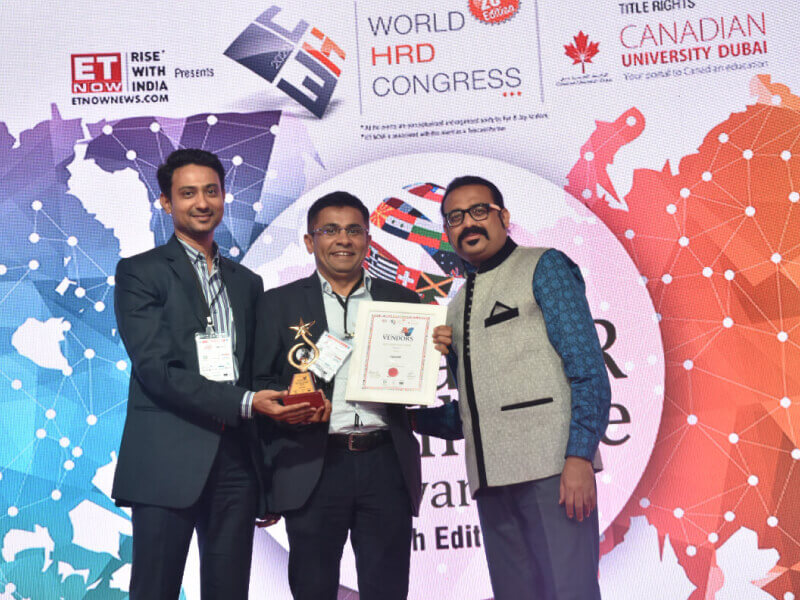 This award stands as a milestone in our constant efforts to bring welfare to industries and contribute to nation-building. We are grateful to you for investing your trust in all our endeavors. Our software includes numerous modules which ease the management of salary calculations, workflows of HR, time management, and PF calculation.
Our commitment toward building the most valuable HR and Benefits Administration platform will keep inspiring us to work even harder to achieve greater success in the coming future. We look forward to working with you for the years ahead and taking ahead of the legacy of being the best organizations to work with.