factoHR Bags A Spot In The Top 5 Best PEO Companies Ranked In 2021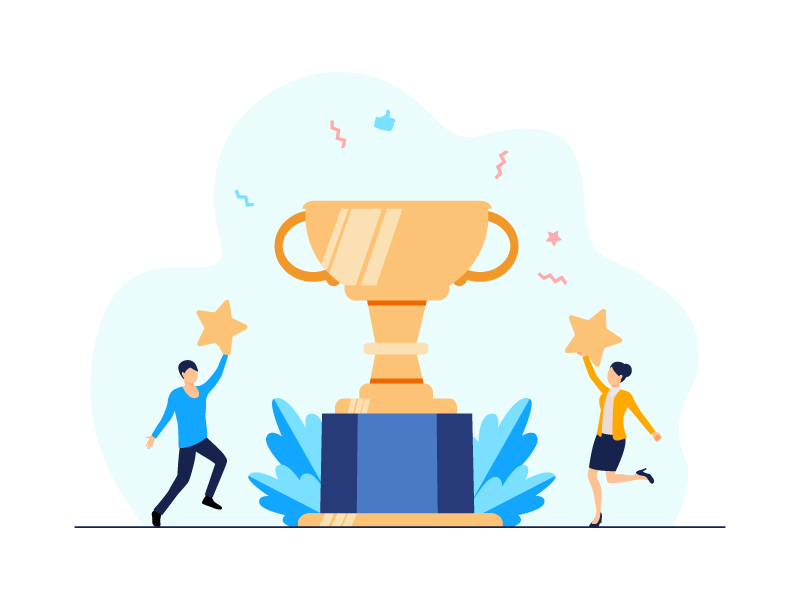 2021 has brought more significant changes in the management of employees, thanks to the safety measures we need to follow because of the 'big Rona.' However, thanks to the PEO companies, the other organizations were able to sustain in such times.
The Professional Employer Organizations (PEO) Companies offer solutions related to payroll, HR and employee benefits management, and other functions to businesses irrespective of their sizes. They are especially popular among the small and medium industries, as they assist them in saving a lot on unnecessary costs, thereby contributing to their sustenance in the market.
In the ranking list published by Design Rush, out of hundreds of companies, factoHR bagged the second spot in the top five best PEO companies in 2021. With more than a thousand satisfied clients, factoHR is one of the best payroll software. It enhances the lawful compliance of the human resource practices of your organization.
With more than 150 employees, this company holds its head office in Navi Mumbai and has its corporate office in Rajkot, Gujarat. Besides these, the company has its branches spread out in Bangalore, Pune and Hyderabad.
factoHR has over 15 years of experience in retirement benefit domain with flagship module for PF Trust Management Software, and it has been providing solutions in HR domain for 6 years. It has been awarded the Best Vendor by WHRD Congress – a forum that brings over 1870 professionals from over a hundred and thirty-three countries; and the Happiest User – High User Satisfaction Award by Crozdesk – an online platform connecting the buyers and sellers dealing in business solutions and assigns a score to them accordingly. factoHR has a wide base of partners and customers who recommend this company over and over again.
The top reviews for this company have frequent mentions about their business development teams being super-supportive of the client and their queries. The after-sale services have been the talk of the town as well.
All in all, we can say this year started with a blast for factoHR as the list of its achievements is increasing just one month into the year. We wish them a year full of triumphs and growth.