Hazard Pay: Know About Its Meaning, Considerations, And Laws In Covid-19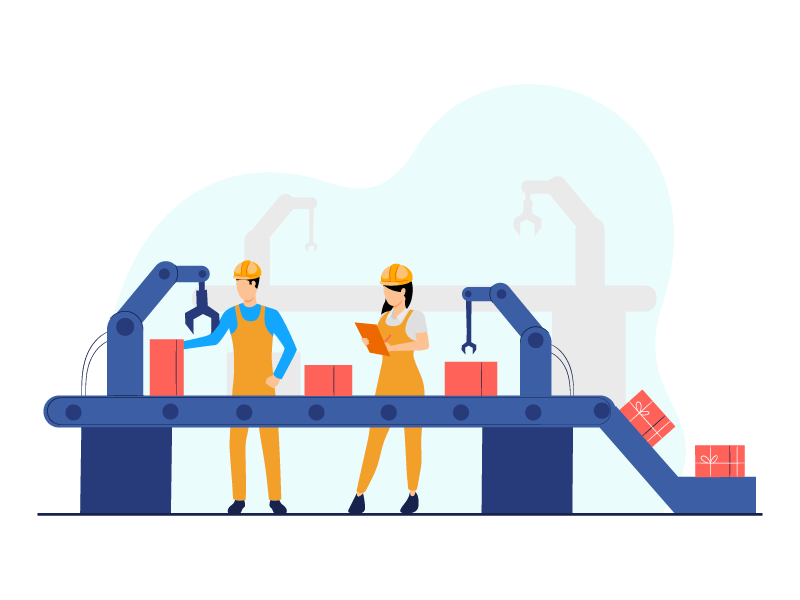 As technology is on its track to alleviate the human burden from every sector and offer them unreachable benefits, peoples' mentality has also taken a leap. While we crave good and delicious food, some classes of people only need food for a living. Similarly is the job criteria. Many of the tech-savvy people don't want to work under hazardous conditions, while many others are forced to do so. But do you know that such unpleasant and fatal job areas also include the benefit of hazard pay to those employees working there?
Small to large companies, industries, and factories offer jobs to hundreds of workers, and approximately 12 million Indian workers are employed in factories where they are allotted physical work. While we all know that such factories where people work with furnaces, dyes, metals, and other similar equipment, it is essential for the owners to rethink and develop policies for company well being regarding the hazardous environment, develop preventive measures for the workers, and so on.
What Do You Mean By Hazard Pay?
Hazard Pay or Danger Money can be defined as the compensation offered to the employees who constantly work under extremely perilous conditions, which may not be favorable to the people. It is also said to be the workplace conditions with acute physical stress or an unsound atmosphere for a human being.
As for the eligibility of workers, all kinds of employees irrespective of working hour limits can ask for dangerous money or hazard pay according to their organization's policy.
Due to many reasons, which can include lack of education, we can see people who are bound to work under such situations to suffice the daily needs of food and shelter. As these employees don't have much choice of jobs, they do not pay attention to the amount of risk. And thus, it is the employer's duty to supervise their workers' health and offer enough (at least applicable) benefits to them, which also comprises the hazard pay.
In addition to this pay, given as a benefit after the occurrence of hazard to the injured, it can also be offered as a salary increase to some employees in against dangerous jobs they handle.

Which Jobs Can Be Considered To Be Hazardous?
Out of all the jobs the world requires, here we have included some which can be fatal to a man's life. Well, to do it or not could be one of your decisions, but some of you might be worried if their employment type comes under these. So here I go.
Fire extinguishers
Search and rescue people
Electrical repairers
Police officers and soldiers
Steel factory workers
Chemical factory workers
Construction helpers
Sanitary workers
Is Hazard Pay Mandatory To Be Given By The Employers?
The common labor laws as provided by the Indian Government don't include hazard pay as mandatory allowances to be provided to the workers. However, it is the decision of an employer whether to benefit such employees having dangerous jobs. These provisions can also be changed state-wise and country-wise, but more or less are counted as mandatory laws by the government.
To earn the benefits of working in a dangerous atmosphere, better to ask for hazard pay or talk to a union to take advantage of the compensation money.
What Are The Considerations For Employees To Apply For Hazard Pay?
As we saw that employees with all types of employment are qualified to receive the hazard pay as per the company guidelines. But such employees should have served six months in a particular organization.
After receiving the approval for entitlement of this compensation pay, employees will get their hazard payment for the first five months along with their next salary payment. You can use automated payroll software to calculate hazard pay arrears and make payment in the following month's payroll cycle. However, after gaining the money, employees are also responsible for paying the taxes applied to that particular money.

Are The Frontline Workers In COVID-19 Eligible For Hazard Pay?
The warriors we are talking about played an extraordinary role in the times of the corona pandemic. Helping people and treating their diseases just to stop the spreading after wearing that warrior suit known as the PPE kit all day is nothing less than a God's deed. Not only the doctors but many other professions, including sweepers, scientists, delivery agents, etc. Fighting with a deadly virus can be considered as a harmful task, and so there were many requests to offer these people their part of hazard pay.
Though the latest news from The Hindu says that Delhi High Court has refused the petition for the provision of hazard pay to such workers.
But if this law is accepted, the major employment category which can get benefitted are mentioned as below.
Doctors and nurses
Laboratory scientists
Chemists
Food and grocery store workers
Delivery people
How To Design A Hazard Pay Policy?
Creating a payroll guide for an organization needs a lot of inputs from the HR department. Similarly, designing a hazard pay policy which is a part of the salary itself, can also be cumbersome until you know what to include in it. Here I have listed down the points which are mandatory for a payroll officer to handle effectively.
Check the jobs your company offers and are considered to be harmful to the people working there.
Check for the employment category so as to identify which employee qualifies for the pay.
Learn the government laws regarding hazard pay, if any.
Look if the payment you are supposed to offer is based on a percentage or direct flat-rate.
What is the amount of hazard pay required to provide to workers?
Check if workers are eligible for the payment under the COVID-19 circumstance.
Don't forget to discuss the policy with the employees after designing and take their suggestions and signatures. Once you have developed and implemented the policy in your schedule, explain its benefits to the candidates who have applied for that particular job during the interview itself.
Last but not least (amendments might be applied to the policy if any in the future) avoid errors and adhere to the regulations as they reflect your compliance.

Summing It Up
People who work in a dangerous environment also have lives, and they work just to offer food and shelter to their families. There might be very few people who choose such jobs and risk their lives, and thus it becomes the employer's responsibility to give them benefits and take care of them in their needs.