How to Earn More by Reducing Tax Burden With The Help of factohr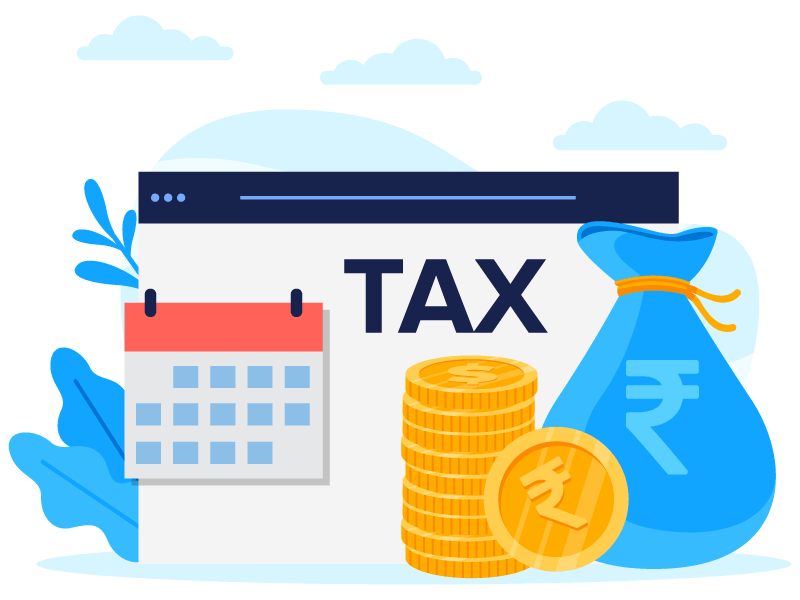 As financial year is near to end, we bring some smart strategies to save tax for you.
India is a country where an avenue of earning for a salaried person is limited therefore, it is most important for him/her to exercise the tax saving option and get the most out of it.
Consider this as a game, and let's play. We can win the game by doing proper planning and preparation.
If you're a taxpayer working for an organization that asks for investment proofs, failing which it goes ahead and deducts your tax dues at source, you've got less than two months to work out your tax-saving plan.
But Don't worry, we are here to help.
This year's Budget has introduced some new tax benefits for individual income taxpayers.
You can now avail of a separate tax deduction of Rs.50000 for the National Pension System (NPS) over and above the Section 80C limit of 1.5 lakh.
The Sukanya Samriddhi Scheme, launched last year, is also now eligible for the section 80C deduction.
Additionally
If Employer allows, Employee can get his salary restructured from employer to avail various Exemptions for following salary heads which can be easily configured in FactoHR Payroll Solution:
HRA( House Rent Allowance)
LTA ( Leave Travel Allowance)
Medical Reimbursement
Telephone Reimbursement
Uniform Allowance
Children Education Allowance
Conveyance Allowance
Aniruddh Nagodra Co-Founder & CEO, Version Systems Pvt Ltd, says, 'If salary is structured well, the taxpayer will need to pay 'ZERO TAX' even if his/her gross salary is 6,50,000/- In case of Employer/Employee is not aware of how they should do this, they can take the help of FactoHR or visit the website and reach out to our expert team for further assistance.
Addition to Rs. 1,50,000 under section 80C and 50,000 under section 80CCD(B) for NPS, Rs. 2,00,000 interest on home loan is also deductible under section 24 which in total helps to reduce taxable income of Rs. 4,00,000.
Here are some tips for doing smart tax planning
Plan your investment with a long term view so that your financial goal is also being met along with your tax goals.
Please check for the Lock-In period and reversal of tax benefits in case of early withdrawal.
Please consider if any TDS is deducted at source while planning tax.
Investment in Debt Market Mutual Fund is better than FD in banks, as the former can be considered for short term or long term capital gain, which is a maximum of 20%, while later is considered directly for tax bracket which may go up to 30%.
Some of the most popular tax saving options available in market under section 80C
PPF
This remains a popular option as it offers investors a lot of flexibility. Besides, the 2013/14 Budget enhanced the annual investment limit under PPF to Rs 1.5 lakh. Opening a PPF account is simple-it can be done at a post office or a bank. The minimum annual investment is Rs 500. If you fail to deposit Rs 500, a penalty of Rs 50 is imposed. The maturity period is 15 years, but the account can be extended in blocks of five years each. It is a good option for those with a low-risk appetite, self-employed, and those not covered by employee provident fund. Remember to invest before the 5th of the month as the highest balance, since the 5th of every month, is considered for compounding purposes.
ELSS Funds
The most attractive features of ELSS funds is that it has the shortest lock-in period among all tax-saving instruments under Section 80C ' just three years. But Niraj Karelia Co-Founder, Version Systems, says that 'this should not be the only reason for investing in this avenue.'
ELSS funds are known to generate good returns over the long run. Besides, the minimum investment is low, the same as a PPF fund (Rs 500/-), another attractive feature of non-committal investor looking just to save taxes is that, unlike a pension plan or a Ulip or an insurance policy, you are under no compulsion to continue investing in subsequent years. Unlike FDs, Interest, dividends, and long term capital gain on ELSS are also tax-free. Since it gives to option to invest through lumpsum or SIP mode 'to make the most out of ELSS funds, divide your investments over a period through SIP instead of putting a large sum at one go,' says Niraj Karelia This reduces risk and effects of volatility.
Tax-Saving Fixed Deposits (FDs)
There are five-year-plus deposits with high-interest rates. For instance, while regular FDs are paying around 7.50 percent at present, tax-saving FDs are paying about 7.75 percent. As the interest income is fully taxable, the post-tax yield is not as high as you expect it to be.
Life Insurance
Traditional life insurance plans, despite being more customer-friendly, are still the worst way to save tax, says Aniruddh Nagodra 'Tax saving and in life insurance are two different subjects need to be dealt separately. The best way to have insurance is to buy Term Insurance, which can give massive life cover with the minimal amount invested', he says.
NPS
It is a retirement product, regulated by the Pension Fund Regulatory and Development Authority. It was first introduced in 2004 for government employees and was made available for everyone in 2009. Section 80CCD allows you to deduce the contribution made by you or your employer towards the NPS account. In addition to this, from this year onward, the taxpayer can get an additional deduction of Rs. 1,50,000 under Section 80C of the Income Tax Act, 1961.
Sukanya Samriddhi Scheme
The scheme, launched in January this year, is part of the government's effort to help people save for the girl children. Under Section 80C, a contribution of up to Rs. 1,50,000 is eligible for tax deduction. The scheme offers a high-interest rate of 9.2 percent against 8.75 % offered by PPF.
Housing Loan
if you have taken a housing loan, tax deductions are possible under three different sections. Under 80C, the component of your EMI that goes towards principal payments is eligible for a tax deduction. This deduction is subject to the overall Rs 1,50,000 limit. One can also claim a deduction on stamp & registration charges under Section 80C in the year the payments are made. One can avail of a deduction on interest paid under Section 24 up to Rs 2 lakh. It is available only if the taxpayer occupies the house.
ULIP- Unit Linked Insurance Plan
First presented in India by the Unit Trust of India(UTI) in 1971, is another tax saving option providing the benefits of insurance and investment returns. While a part of its premium amount ensures life insurance, the remaining sum goes for investment. With a lock-in period of 5 years, investors can benefit from maximum Rs 1.5 Lakhs for income tax exemption under the 80C. Under ULIP, investors can enjoy various options of funds like balanced funds, equity funds, or debt funds, making this plan suitable for all types of investors, varying from low risk to high-risk capability.
Save Tax Deductions on your Bonus
Furthermore, your bonus amount from the employer can also be beneficial for your tax exemption. But it would help if you kept a few things in mind:
Produce your investment details early enough to prevent your employer from deducting liable tax on a bonus before handing it.
If under any conditions, employers anticipate that tax rates may come down for the upcoming year, request the employer to push your bonus up to that following year.
A Few Points To Know The Status Of Your Taxes
Presently, the National Pension Scheme (NPS) has to be mandatorily accumulated, which is 40% of the accumulated corpus's total, in order to buy the annuity during retirement.
People earning less than ₹2.5 lakhs annually constitute 57% of the total Indian taxpayers while those earning more than ₹50 lakhs annually are only 1%.
For the year 2020-21, around 5.95 crore Income Tax returns are filed, while around 5.67 crores were filed for the year 2019-20.
Around 8.8% more ITRs are filed for the assessment year 2021 as compared to 2020.
The gross direct tax collections have risen up to 112% for the financial year 2022 compared to the previous financial year.
Summing Up
There are few things to keep a note on to enjoy the overall benefits of any plans discussed above. You need to thoroughly understand each tax exemption option to know its investment amount, lock-in period, and maximum benefit that it can yield, depending upon your risk appetite. Review form 16 generated every year-end to understand the tax deducted at source (TDS) from your income. Share every detail of your ongoing investment plans with your employer, to prevent any unnecessary tax deductions.
To understand more about other Exemption Sections or Salary Structure, Email us at sales@factohr.com with your query we shall be happy to assist you. You may also follow our Facebook by liking the same to get such frequent updates.