Labor Reports: Statistical Way Of Maintaining Employees Data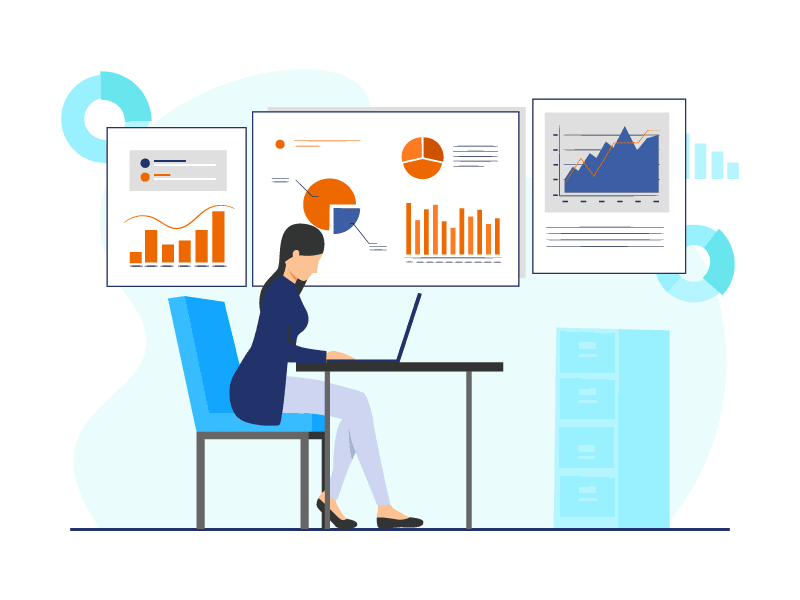 Every business is concerned with its overall growth. It demands the attention of all the necessary criteria that play a significant role in the development journey. While working on various strategies for upgrading the working process, an element plays a vital role known as 'employees.' For any business, the workforce is their prerequisite for achieving the goal. Expansion of the company demands more employees and proportional data maintenance. For fruitful growth of the overall company, it is necessary to keep track of the employee's work in the form of well-organized reports. It is a statistical way of maintaining employee data that will include all the workers' necessary details.
Based on that data, you can detect the areas that need improvement. Knowing about such information can help care for it at the proper time not to harm the future development. Every firm should develop such practice to determine the work progress of the business. It will help a lot in making effective strategies by considering the real scenarios of the company's work progress.
What Does The Labor Report Mean?
Employee's report simply refers to a sheet format that has all the details of the workers. It starts from their name, post, attendance, achievements, and performance management. The manager takes care of such activities. They develop the reporting format with various fields that the worker has to fill on a daily basis to give updates about their work.
Basically, there are two ways of maintaining the worker report: manually and electronically. In the case of manual handling, the manager has to care physically for all the data and needs to organize it regularly. While for electronic means, their organizing efforts get lowered to an appropriate level. In that, employees can directly enter their work details, and it gets stored in the system. Depending on the company's size, one of the approaches is chosen.
By getting all such information, the manager can better know the employee's performance and can take necessary steps to improve it. It includes developing training and various implementations to increase their morale.

What Are Essential Criteria For Making Workers Report?
Whenever an organization is developing the labor reports, they first have to find all the necessary criteria that play an essential role and benefit the company and the employees in the near future. Look at the below-mentioned list of points that are needed for making fruitful worker's reports.
Personal Information
Whenever an employee is hired, their personal details are recorded by the HR department. Such a record is required as per the regulations of the government. It is needed to maintain the employment percentage and for the taxation process too. All the companies have to follow the rules for running the business. They must check every candidate's identity proof before giving them a job.
Such data helps HR to know each employee's background. It will assist in reviewing the demographic parameters. Following details are required for maintaining personal records of the workforce.
Worker Name
Age
Date Of Birth
Gender
Identity Proof Details
Blood Group
Residential Address
Marital Status
Academic Background
Native Land
Medical Issues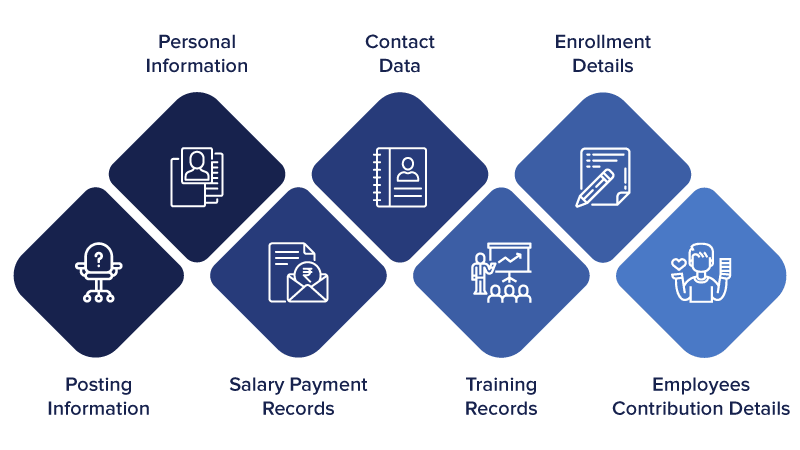 Contact Data
Every company needs workforce contact numbers for maintaining the connectivity. The connection media includes emails, text messages, social media, and phone calls. It is necessary to ask the employees for updates on a specific span. Also, for emergencies, it is a prerequisite to record their family member's contacts.
It includes family contact number, relation with the employee, email-id, and any friend's contact number. Such information will help the HR people reach the employees relative in case of any urgency.
Enrollment Details
Enrollment data is essential for every company to determine a particular worker's job details. It includes their past experience, joining details, and any benefit given while interviewing them(if applicable). With a recent employee joining, the company provides them separate identification to recognize all their workers. They provide each employee the identification code that resembles your appearance. Also, bank details are necessary for the calculation of the salary. It contains the below points-
Workers Recognition Code
Type of Employment
Bank Account Number
Joining Date
Leaving Date
Work Location
Working Hours(may differ as per applicable post)

Posting Information
While hiring the candidate, the HR department maintains every worker's expertise details, and even they came to know more about workforce skills as they start serving the company. Their respective leaders can help in updating such data. It will help the firm to transfer them to other work if they know about it. Such practice can occur when the particular workforce is free or in case of any urgency for completing the task. It will be beneficial to both the company and the worker.
From the firm's point of view, they will continue the work without any hurdle. And for workers, they can utilize their time working on some different tasks from their routine work. Such work alteration will improve their potential and working efforts. Successfully getting such details on time demands statistical labor reports. It is also necessary to have all the data well managed and well presented so that it does not consume much time for the employers to find the relevant data. Basic details include-
Description of their post
Workers task
Their working area
Expertise area details
Salary Payment Records
As per the location of the organization, laws, and regulations also differs. They have to look for an effective payroll software that best suits their needs. They have to take care of the taxation rate while processing employees' salaries to avoid future issues. Managers have to maintain it well to be useful in case of any urgency or for any governmental certifications.
Providing such reports in a proper format will improve the firm's standard. Thinking from the HR department's point of view, they have to care for all the aspects that play a role in wage payments. It includes the attendance, leaves management, working hours, and overtime(if applicable). Integration of all such data with their updates will bring accurate output. After successful payment, they have to keep its record too to avoid any fraud issue. Employee's salary reports will help determine their attendance, and if they are continuing to take more leaves, the management team can take necessary actions.
Training Records
With the advancement in the market, it is necessary to update the skills of the workforce accordingly. Training sessions are essential to improve employee's performance continuously. The company must implement training guidelines so that managers can get an outline for handling the task.
It is needed to keep track of such activities concerning all the workers. Such data will help arrange further planning based on their learning capabilities and earlier training sessions. It will open ways for the workforce to perform their duties well by improving their skills and better understanding their responsibilities.
The only purpose of such development programs is to make the workforce capable of handling their task with confidence and at a fast rate without committing mistakes. It works as a source of overall growth for them. With such reports, the managers can determine whether it is improving or not the employees working. If they find that they need more training, then managers will work accordingly.
Employees Contribution Details
Every worker tries to perform their job with their best efforts. When they work well in their task in return, they expect to get some recognition for it. Such contributions should be considered and must be added to their work report. It will help managers to catch their attention over it. For further growth of the workers, it is necessary to appreciate their working efforts. If a company fails to do so, it may result in losing worker's quality of work.
Report maintenance is the only solution for retaining the best workers. Such a format will remind managers to consider their worker's contributions while reviewing their work reports.

How Will Labor Reports Affect The Team Work?
By having complete data of the employee's work, the respective teams can determine their growth and contribution graph. It is an effective way of recognizing the workers' efforts in the completion of a particular project. Also, employees can share their difficulties and also give better ideas for completing the work process. With that, the team leader can determine the areas that need improvement. With such practicing, the overall team can coordinately grow and make efforts for achieving the target.
Workforce report works as a useful tool for finding the lacking area, giving guidance, and getting feedback from the workers. Such data helps the whole organization track their employee's work status and stores it for future uses. They can find whether the workers are performing their duties well or not and their daily schedule. Such efforts will improve the talent of the company. It also helps recognize particular workers' efforts and appreciate them by giving increments or any other incentives.
How The Statistical Data Will Help Workers?
Some feedback is required for improving yourself. It will help you know the lacking area and work on that part. By adopting such methodologies, you can grow yourself as a whole. The reports will work in a similar manner where you can yourself find your nature towards the work. If you know that you are more energetic in the morning session, then perform the primary concentrative task in that part of the day. It will improve your productivity and task handling capabilities.
Also, employees will come to know their daily activities and can stop the things that break their concentration. Such behavior will show their attentiveness towards the work.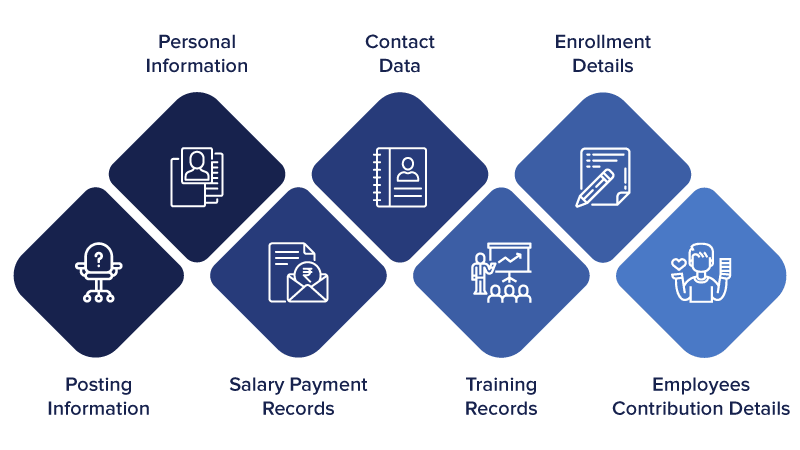 Conclusion
Handling labor reports is a must for effectively managing and tracking employee's performance. Refer to the above points that are requisite for making the statistical data and consider its benefits for developing the work process that ultimately works as company's growth.