29 Creative Employee Appreciation Ideas Your Staff Will Love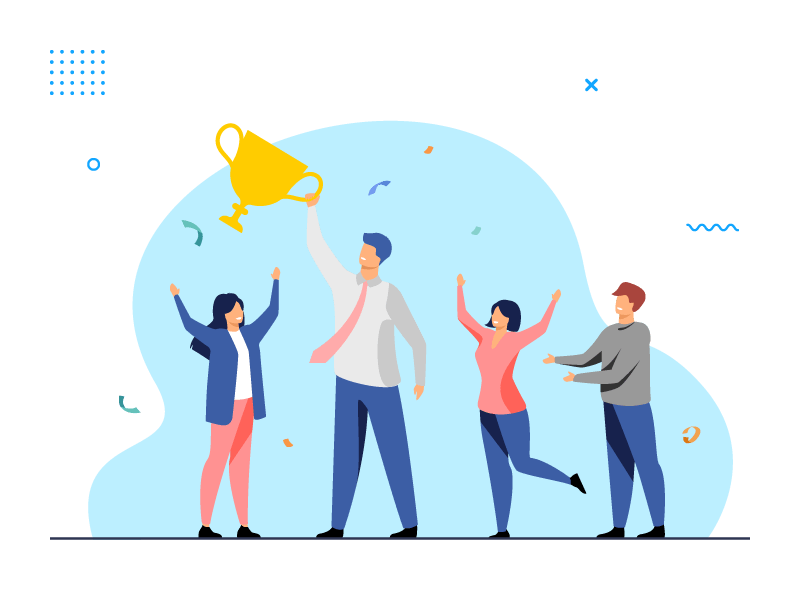 Humans always have an inherent craving to be appreciated or recognized in front of others. Likewise, in an organization, every employee wishes to be appreciated for the number of efforts they have shown. Thus it becomes necessary for every employer to adopt some employee appreciation ideas to keep your employee motivated towards the company's goals.
Employee appreciation ideas or recognition are something more than just an annual recognition. Recognition and appraisal must not be a timely program; instead, it must be a part of your culture. Survey Monkey says that about 63% of the regularly appraised employees for their work are less likely to seek a new job. And it is not necessary to plan out a special day in a year for the same, Make it a part of your work culture and instantly appraise the worthy one.
Thus, don't hesitate to appreciate your employees anyhow possible, with your employee appreciation ideas, because somehow it is a win-win solution for both employees and employers. When employees work harder, and you appreciate them, your organization happens to achieve more and more business heights.
Here are some quality employee appreciation ideas that you can start

Employee appreciation ideas to encourage and motivate your employees
It is challenging to hire a worthy and skillful candidate. So why not expend some efforts in retaining them. Even a small word of gratitude against the efforts can keep an employee directed towards his/her work. Try to adopt some employee appreciation ideas in your routine, not regularly, to encourage and motivate your employees, as discussed below.
1. Celebrate an 'employee appreciation day'
Few countries like America and Canada celebrate an annual holiday on the first Friday in March, appreciating the employees for their companies' immense contribution. The idea of dedicating a whole day to appreciate the employees shows the significance of appreciation for an employee. Give your employees a holiday. Again it is not essential to declare a holiday for employee recognition; instead, you can celebrate a day with your employees, appraise them with rewards, make them feel proud, and ensure that you notice their activities.
2. Celebrate Birthdays!
Celebrate every employee's birthday in the office if they don't mind. It is also good for companies to embrace a management that comes with a feature that reminds the staff of the co-worker's birthdays or anniversaries. Have some kind of surprises planned for them like bringing cake or meals and gathering every employee to celebrate it like a family.
3. Thank you notes are still worthy.
If your employee is reserved and doesn't like to brag in front of others, surprise them with a Thankful note at their desk, and see their motivation.
Saying Thank you is such a simple way of appreciating your employees. You don't need to plan out anything, buy expensive rewards or give a bonus. Saying thank you means more than all other efforts to appreciate, and it just fits right for motivating your employee now and then for their efforts against the achievement.
4. Annual work celebrations
Many of your companies have an annual celebration of another year for business success. If not, then start celebrating. Select a range of awards for every employee and appreciate them in front of the staff, like the Filmfare award. Through a perfect evaluation of employee performance by implementing a technology can manage, recognize, and celebrate the achievements of employees throughout the year and make them motivated for another year.
5. Make Appreciations Beyond Just Your Workplace
You can talk big in front of your competitors and your customers about your employee's appreciation on social media. Create a memory, click a photo and tell them how your employee has achieved the target and how much it means to your company. You can create a recollection of appraisals on your company website displaying recognized candidates and their achievement.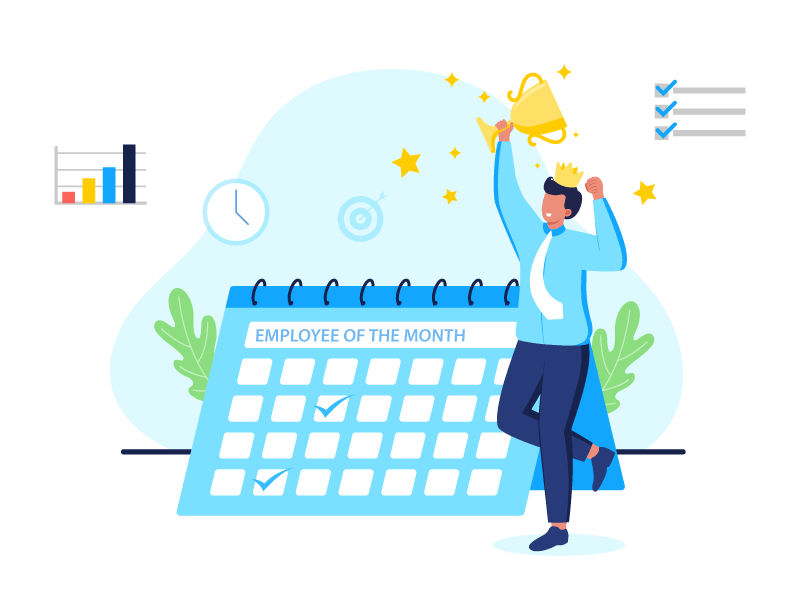 6. Unique Rewards
Bonus, day-off, and gifts cards are best if you are a small or medium-sized enterprise. But suppose your budget for performance appraisals is satisfactory enough. In that case, you can approach for a unique and special kind of gifts like portraits or personalized desks or anything out of the box.
It is also not necessary to spend on such rewards for every employee. You can choose some extraordinary employee who has credited a significant achievement in business expansion, etc.
7. Bonus rewards – always a gift
Suppose your employee works extra hours, even on holidays, and completes the project before time with perfection. Reward them with a bonus. Though it is a prevalent employee appreciation idea that you can give, it comes out to be very constructive. You can surprise your employee by secretly feeding a bonus amount to the employee's salary during the management of the payroll process and distributing it. Indirectly you, as an employer, can appreciate your staff.
8. Day-off
Another very perfect reward that your employee seeks more is a day-off or even a half-day from work can be awarded. An appropriate evaluation of attendance also helps understand and track the employees' work and progress. Hence, you can reward them with a day off from work that he/she can use whenever they want. By doing so, you can tell them that you notice their work and appreciate them.
9. Appreciate other than work achievements
Your staff can have some own time activity performers. In their own time other than work, they help out people, volunteer for some good, explore their creative sides, learn some newest technology, and many other activities worth appraising.
Why not recognize them in front of their peers? Appraise them and motivate them to continue the good deeds they've done. We all have a variety of amazing people around us. As an employer, you must encourage them and make them proud.
10. Traveling Expenses
You can help out employees even by enabling an appropriate expense management tool, to tackle the expenses incurred for official purposes in the right way. For example, instead of spending out on all costs, you can pay their parking amount or bus tickets.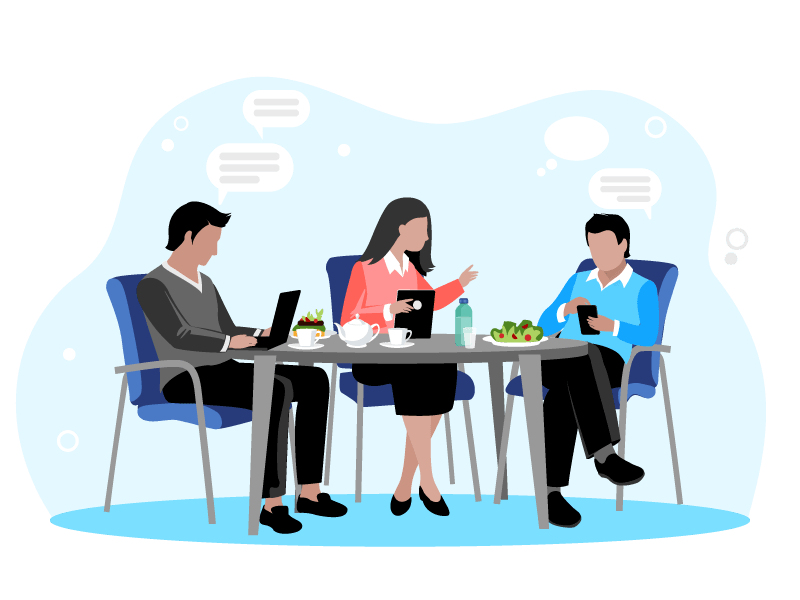 11. Informal Lunch Meetings
It is essential to know your employees' hobbies and interests. Setting up a lunch or dinner with your team can help you learn a lot about your employees' likes and dislikes. It is a fun way to develop a healthy and efficient relationship amongst the employees. Moreover, they frankly share their ideas or problems, because a conversation around a table full of food can be more fruitful than around a table full of files and sheets.
12. Box Of Recommendations
Appreciate your employee by giving them the right to suggest a useful purpose in business. Ensure them that you trust their ideas and implementations. The suggestion box stands out as a source of communication and sharing ideas by staying anonymous. A suggestion box can help you with legitimate ideas and business decisions. Your employee can share any opinion without being hesitant.
13. Mentoring rewards
Mentoring peers is an excellent sense of responsibility. It develops trust and security amongst the new staff and a sense of authority among the experienced. It is a cyclical process where once mentored, becomes the mentor afterward. It carries a feeling of trust and integrity amongst employees.

14. Recognition from co-employees
Employees know each other very well compared to employers. Therefore, make it easy for your employees to appreciate each other without any hesitation of disturbing the environment. Provide each employee with a chance to recognize their co-workers with everyone's attention. It helps in developing a positive work culture among the employees.
15. Work anniversary
Don't miss out on employee anniversary. Generally, the anniversaries of employees from different departments always go unnoticed. Also, the current generation is likely to leave their job most probably after one year. Make this anniversary a celebration and let everyone know that their co-worker has completed a year in the company. Ensure that the leaving employees takes with them a memorable farewell.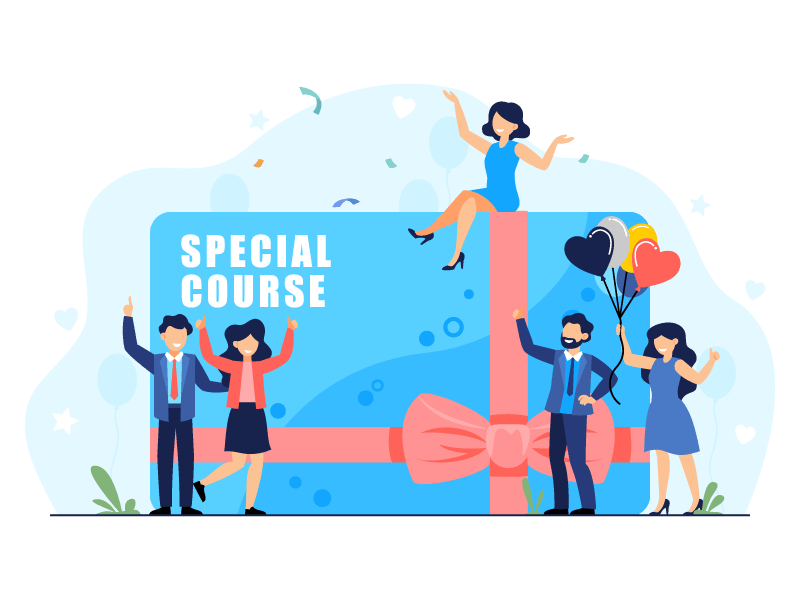 16. Gift a special course
It is not essential to buy food or gifts to appraise your employee. Instead, you can offer a course or let them choose a course themselves to learn and develop their skill. This way, you can help them out in developing their career.
17. Redesigning the desk
Is your employee still sitting at the boring desk assigned to them at their joining time? You can appraise employees by giving them a position of their interest. Else you can let them design their desk according to the interest.
18. Listen to their choices
Generally, employees hesitate to speak up about any problem to suggest ideas to their boss. Show your employees that you trust them by hearing their choices. Let your employee choose a project that they like and not that you suggest. They may stand out excellent in it than the one assigned by you.
19. Wall of fame
Create a wall of photographs or let your employee create one. Employees can stick out their outing photos, team photos, and awards. This wall of Fame will help them relieve the memories and the right way for staff to know others.
20. Team treats
Assign different projects to different teams and let them compete for being the best. You can develop a healthy competition by rewarding an excellent team. Appraise the winning team by giving it a day off or arrange a lunch or dinner for it, which you can offer them by checking your weekly schedule template and selecting the date and time without disturbing other essential tasks or meetings.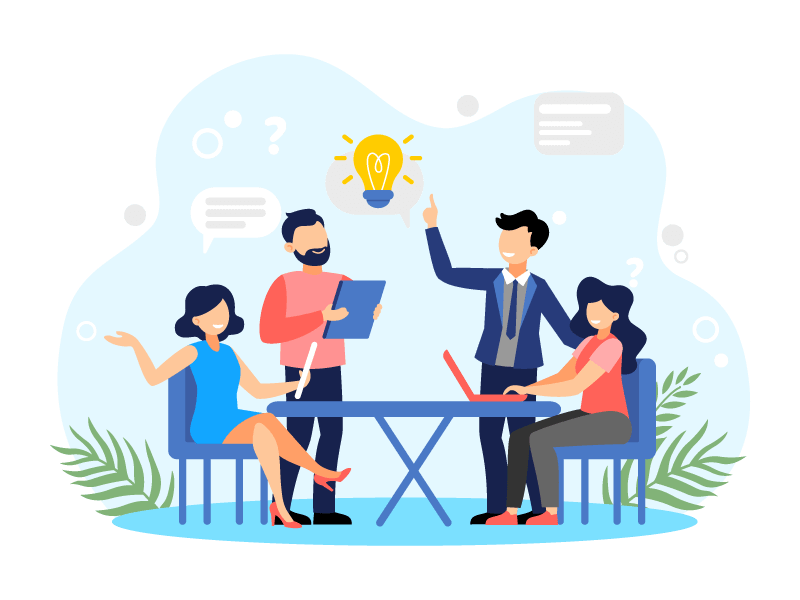 21. Certificate of achievement
If not any trophy or gift, just appraise your employee with a certificate of achievement or a card. Stick it on their locker or put on their desk and just wait for them to find out. It brings immense happiness that someone is noticing their efforts.
22. Know about your employees' interest
Gifts, awards, and lunch are okay, but try to know about employees' interests. Ask them or their co-works what is worth giving them. For example, it may surprise you that not every employee craves expensive rewards, and you can give them what they will like.
23. Gift of health
Taking care of an employee's health is the best you can give them as an employer. Gift of health includes a wellness program, health checkup, and yoga meet, etc. for your employees to promote good health culture.

24. Personalized workplace
The office environment of Google signifies a lot about the necessity of a personalized workplace environment. Designing the workplace or work desk according to one's taste leads to better employee engagement and increases the work attitude. It has always been found out that organizing the work desk boosts an employee's job attitudes.
It is not required to spend a considerable amount to enhance the workplace. If you are SME, permitting the employees to design their workplace can work out
25. Rotating trophy
Ever seen the rotating orange and purple cap culture in the IPL. You can apply the same culture within your office also. Create a trophy or award that goes from one employee to another when caught doing something excellent. It develops an atmosphere of healthy competition, and employees will always crave to win the trophy.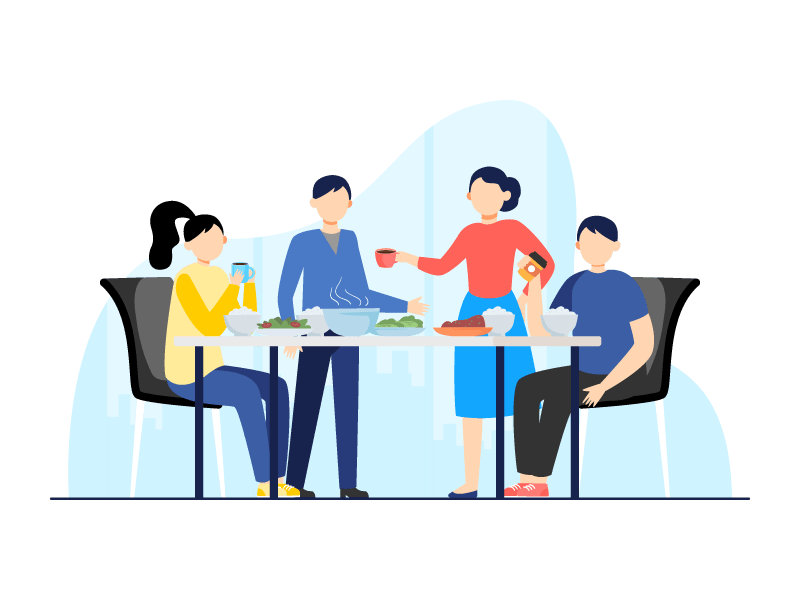 26. Reward a team holiday
Give your excellent performing team a holiday or day-out or cater to them to appraise them for their immense contribution. Give them a day off or let them celebrate on their own. A better approach is to celebrate this with your staff. Arrange an entertainment evening or lunch/dinner together whatever you can.
27. Promote a Educating Workplace
Either by paying out their educational costs or by providing time-offs to the employee, you can help them out through their education. In addition, knowing that you are investing in their career building, employees gain trust and security.
It gives employees more motivation in fulfilling their goals and performance towards the company.
28. Appreciate volunteering
By nature, some employees are always ready to help others, are civic-minded, and volunteer for a useful purpose. Knowing that your team includes such a candidate should be very heart-warming for you as an employee. Help them bring freshers to work to teach them business or volunteer to provide provide food to the needy ones. Encourage them and motivate your staff to join them.
When you have people who think of helping out society, it will be very prominent for your community.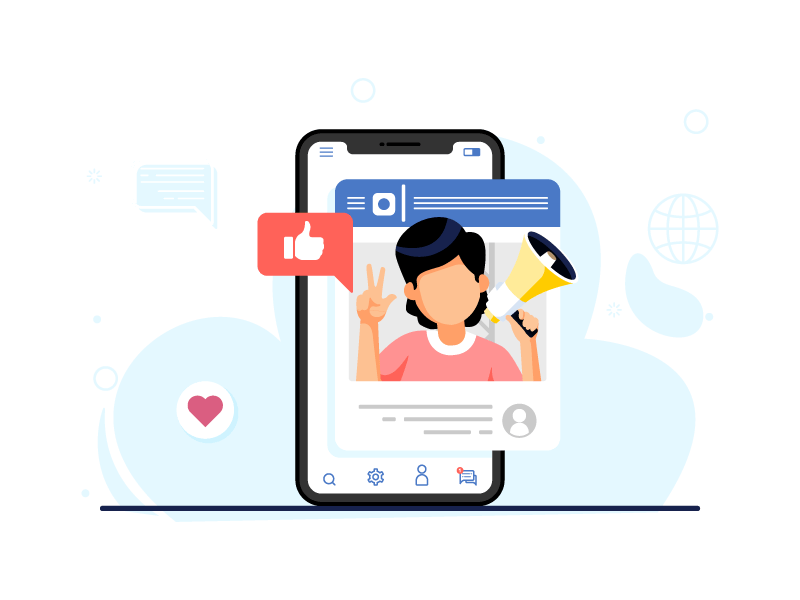 29. Endorse them on social media
Help your employees to build a professional profile on social media. For example, endorse your employee for excellent work in a particular field on LinkedIn. Though it is very underrated, it is meaningful, free of cost, and a very supportive gesture. By endorsing, you can appreciate them in public.
In today's digital world of recruitment, personal endorsements help them a lot in their career.
The takeaway
Your employees are the most valuable asset in your company. Listen to them, make an instant decision to their problems, and help them somehow. Employee appreciation ideas will eventually mark an increase in the retention of staff.
Staff appreciation is not only limited to saying 'Thank you' or giving a day-off. Try out fresh and new ideas every time to surprise and admire your employees. It indirectly increases the company's outcome helps increase a lively work atmosphere.
Happy employees mean growing and flourishing business.