Competency-based Pay
What is Competency-based Pay?
Competence-based pay is an organization's pay system, wherein the payment is determined based on the type of skills the employees put into practice for the organization. The pay isn't concerned with the designation but is purely based on the employee's skills and experience. It is also known as skill-based or knowledge-based pay.
For example,
A company interviewed two candidates for the post of accountant.
The company offered one candidate a higher salary than the other.
One candidate had higher skills with experience, and therefore he was offered a greater salary based on it.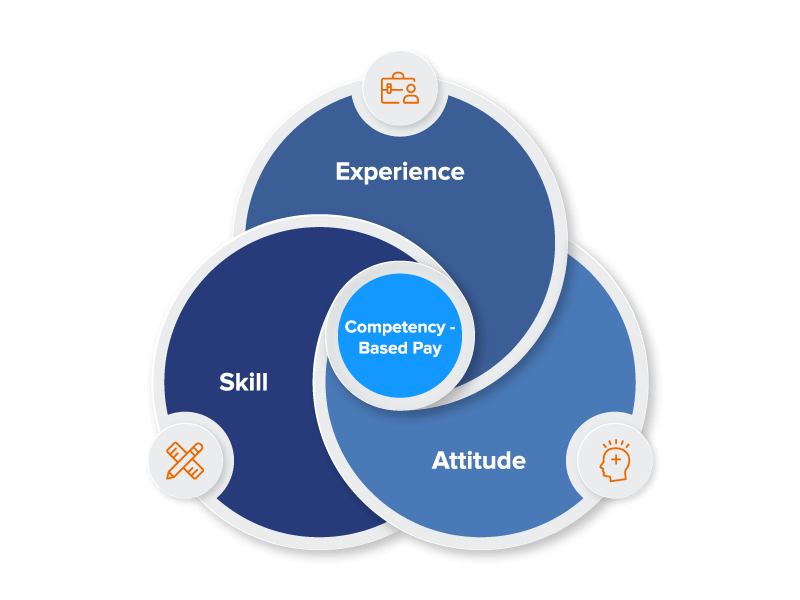 How to implement Competency Pay?
To establish requirements of a competency pay
Make a plan that is open to modifications
Assign responsibilities
Implement a system that encourages learning and development
Keep track of skill sets
Frequently Asked Questions about Competency-Based Pay
What is competency pay based upon?
Competency pay is mainly based on the components;
Skill
Attitude
Experience
What is the main difference between competency pay and skill-based pay?
Skill-based pay and competency pay are both based on individual employees. However, skill-based pay is more specific and provides specific jobs for the skills. Meanwhile, competency pay is generally applied to professionals and management jobs.
What are the merits of competency pay?
Competency pay lowers the turnover ratio of the company. Also, it gives a transparent view of the job functionality. Due to a clear picture, employees become motivated personally, and the motivation at the company level also increases.
What are the demerits of competency pay?
Competency pay may lead to unconscious bias. Also, the skills that improve the employee's performance can sometimes be hard to determine.
Is competency pay beneficial for a company?
Competency pay has proved beneficial to many companies. This motivates the employees on an individual level which leads to a healthy work culture and a motivated workforce.
How does Competency pay affect employee turnover?
Employee turnover lowers due to competency pay. In addition, This plan helps motivate the employees and lets them know that their inputs and skills are valuable to the company, which leads to employee retention.