HRM Function : Core Functions of Human Resource Management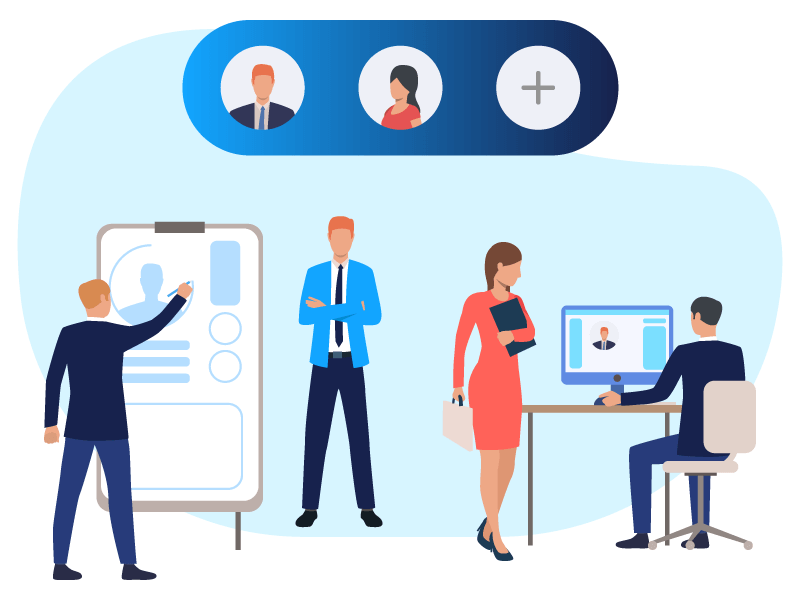 If an ordinary employee working anywhere is asked about the work of HR, the general reply would be, recruiting candidates or calculating salary. But really talking, The HR department comprises of two kinds of management, i.e. strategic management and operational management which includes everything from hiring to retiring, including acquiring candidates, developing organization, managing queries, motivating employees, and gaining feedback. We'll take all the primary operational HRM functions one by one.

HRM and its importance in business
HRM is a broad approach to the management of an organization's workforce and environment. It generally includes recruitment, management and general direction to the people who are working under the organization. HRM is the main foundation of any organization for planning, organizing, developing, and maintaining. Human resource management ensures employee benefits for increasing their contribution towards the achievement of the organization's goals. Human Resources sets up best practices to promote employee performance to make it aligned towards development.
Right from hiring to termination, human resources invest a lot of hard work and time in the management of various activities such as recruitment, onboarding, employee engagement, performance management, employee recognition & appraisal, benefits & salary administration, offboarding, and many more. In this article, we'll focus on the operational tasks of HR management.
Strategic Functions of HRM
These functions of HRM include tasks that promote the employee wellness and benefits regarding the development and productivity of the employees. Strategic management includes things like employee engagement, training of the employees, and other things like international marketing. The organizations implement strategic planning for the welfare of the workplace.

Operational Functions of HRM
HRM Functions includes far more than just Hiring, Retiring, and Payroll management. All the functions from hiring to retiring are encircled here in-depth for overall knowledge of HR functions.
Recruitment
An expanding organization needs a more significant number of employees to handle the work and reduce the cost of mistakes. Recruitment is the process of seeking out, filtering, and hiring a perfect set of candidates for the required position or job. The recruitment process entails matching candidates with the right mix of skills and capabilities. There are numerous candidates out in the market, but identifying, screening, and acquiring worthy candidates is the main scope of this HRM function.
HR needs to plan how this process must work. He needs to scan the resume, call the corresponding candidate for the screening process, and schedule their interviews with the head person. The goal is to attract the skilled candidate, while the unskilled ones opt-out.
After a successful interview, HR must complete the bonding details, capture the candidate's necessary information, etc., to make them a part of the organization. HR handover an appointment letter as a confirmation of employment.
Onboarding
After hiring, a good orientation/induction program is arranged to provide the employee throughout the organization's information. During orientation, the employee is made aware of the organization's culture, working environment, policies, missions, and achievements.
HR provides the employee access to his required assets, needed throughout employment. Necessary documents like Aadhaar card, PAN, passport, etc. are verified and saved.
Attendance
Attendance is one of the most important resources for an HR. On the basis of an HR the payroll is calculated and evaluated. HR keeps a regularized track of the employees hours. If an employee needs time off for various reasons, creating a policy and a management that represents equality and a healthy working place is important.
Salary & Benefits Administration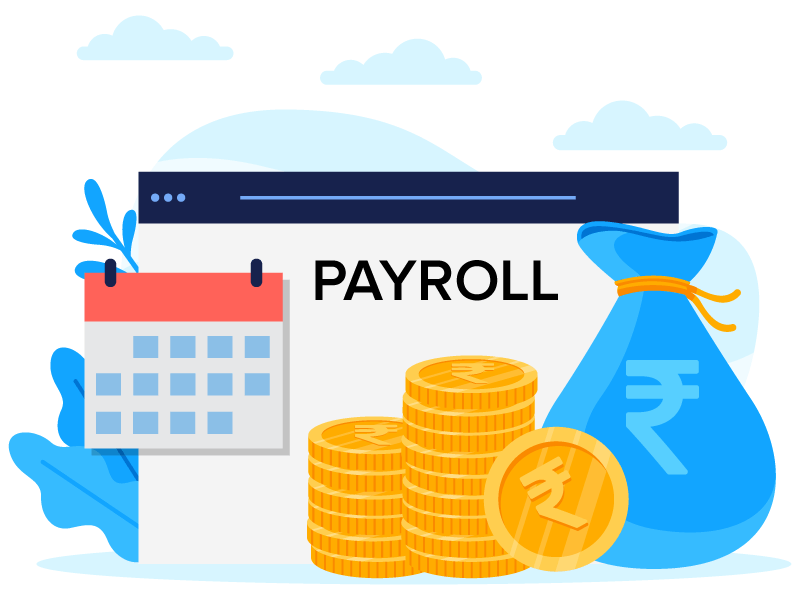 Salary is an essential function of HRM as it is most beneficial to the employee to make his/her livelihood better. HR must deploy a systematic payroll process to keep the payroll intact. Generally, in an organization with numerous employees engaged, it becomes quite challenging to make salary calculation error-free, and that too along with being statutory compliant. It becomes an HR responsibility to pay the employee with the correct amount and at a predefined time interval.
Furthermore, HR must inform about an employee's benefits, like health insurance, retirement benefits, vacations, travel reimbursements, and paid time off.
Talent Recognition & Appraisal
A company trusts its employees to work efficiently to achieve the target. To keep an employee motivated towards their goals, it becomes essential to appraise them every time they benefit the company. HR must ensure a routine talent recognition and appraisal program to be held to recognize an upgrading talent. The employee must be recognized amongst his/her team-mates to increase motivation.
OffBoarding
Furthermore, HR must inform about an employee's benefits, like health insurance, retirement benefits, vacations, travel reimbursements, and paid time off. In such cases, HR needs to finalize the offboarding checklist to make sure nothing lefts out. This checklist may include obtaining resignation letter, settling existing reimbursements and leave encashment, gathering of assets assigned to the employee like mobiles, access cards, etc., updating the database and exit interview for feedback.

Statistical Information On HRM For Businesses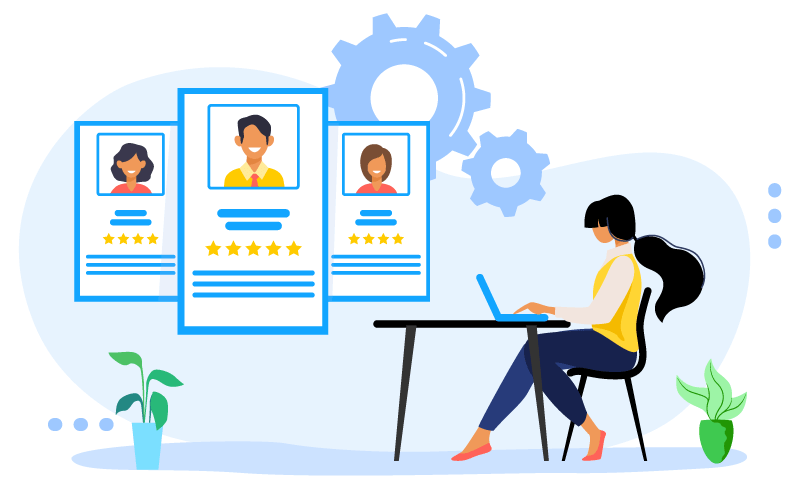 The market for management tools for routine HR activities is increasing at a high rate, and it is expected to surpass $10 billion by the year 2022 and $38.17 billion by 2027.
Among the global HR executives, about ⅔ believes they are experiencing a massive digital transformation in the field, of which only 40% possess any actionable planning at hand.
20% of the leaders in 2019 have believed that in the next one or two years, the major focus of HR will be on analytical insights. This is said to be the major driving force of any business.
More investments will be made in the next one to two years in areas of analytics (60%), artificial intelligence (47%), process automation (53%).
Investing in cloud solutions have benefited HR in increasing productivity (44%), attracting/retaining talent (34%), offering insights (42%), enhancing workforce experience (40%), reducing company costs (35%), and improving behavior (31%).

Conclusion
With all the functions of human resources, we can assume that there's a lot of strategic and operational tasks undergoing by the Human Resource Department. The automated HR platform is an innovative tool for improving the productivity and efficiency of the business and increasing the decision-making process of the HR department. It empowers the HR & employees to minimize paperwork, consolidate data, and streamline core HR processes to foster a motivated workforce.
It takes a lot of effort to plan, organize, and control business strategies. Thus, adopting an efficient method to carry out these functions is essential for the ease of HR. With its modern technologies, automatic environment, fast and efficient work process, and paper-free module, HRM functions can be processed significantly.